There's only one Martinique
Breathtaking natural beauty; hotels, villas, and Creole residences to suit every style of travel; pulsating authenticity, traditions and culture; magnificent protected hiking trails, intriguing mangrove tours, and canyoning adventures; world-famous surfing, stand-up paddle boarding, bill fishing, and every other conceivable water sport or just relaxing on the beach… Martinique is truly one place that has it all!
We look forward to welcoming you soon to experience everything that Martinique has to offer!
À bientôt, Nou ké konten wè zot !
Must experience in Martinique
Fine sand, coconut trees, turquoise water… Salines beach is one of the most beautiful beaches in the Lesser Antilles. It epitomizes postcard-perfect Martinique.
Les salines
Réserve Biologique Intégrale" (nature protected area), this world famous volcano on clear days offers a magnificent panoramic view of the Atlantic Ocean and the Caribbean Sea.
Mount Pelée
Martinique is Oprah Magazine's No. 1 winter getaway
And with direct flights on Norwegian Air, it's easier than ever to follow O's lead!.
Our favorites
CARAVELLE PENINSULA
Dry forest, thickets, mangrove, savannah, sheltered bays and steep cliffs of the Caravelle peninsula, a classified natural reserve, offers an environnement ideal for the development of many native species.
Our favorites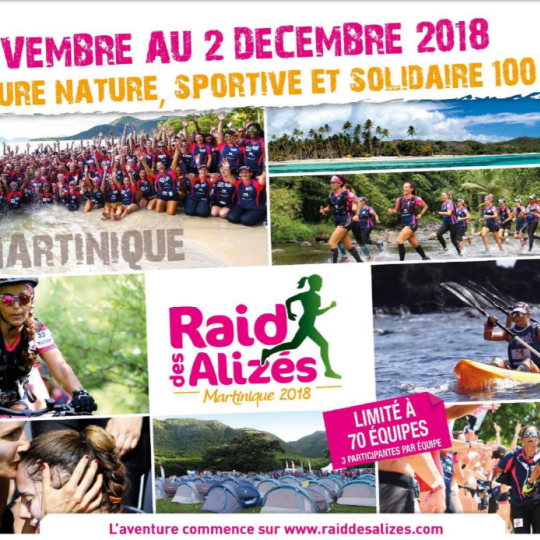 RAID DES ALIZÉS
From 26/11/2019 to 01/12/2019
From 14 to 19 November 2017, Martinique will host the 3rd edition of RAID DES ALIZES. Inspired by multi-sport raids, this 100% female sporting and...